Lumière District: The Lobby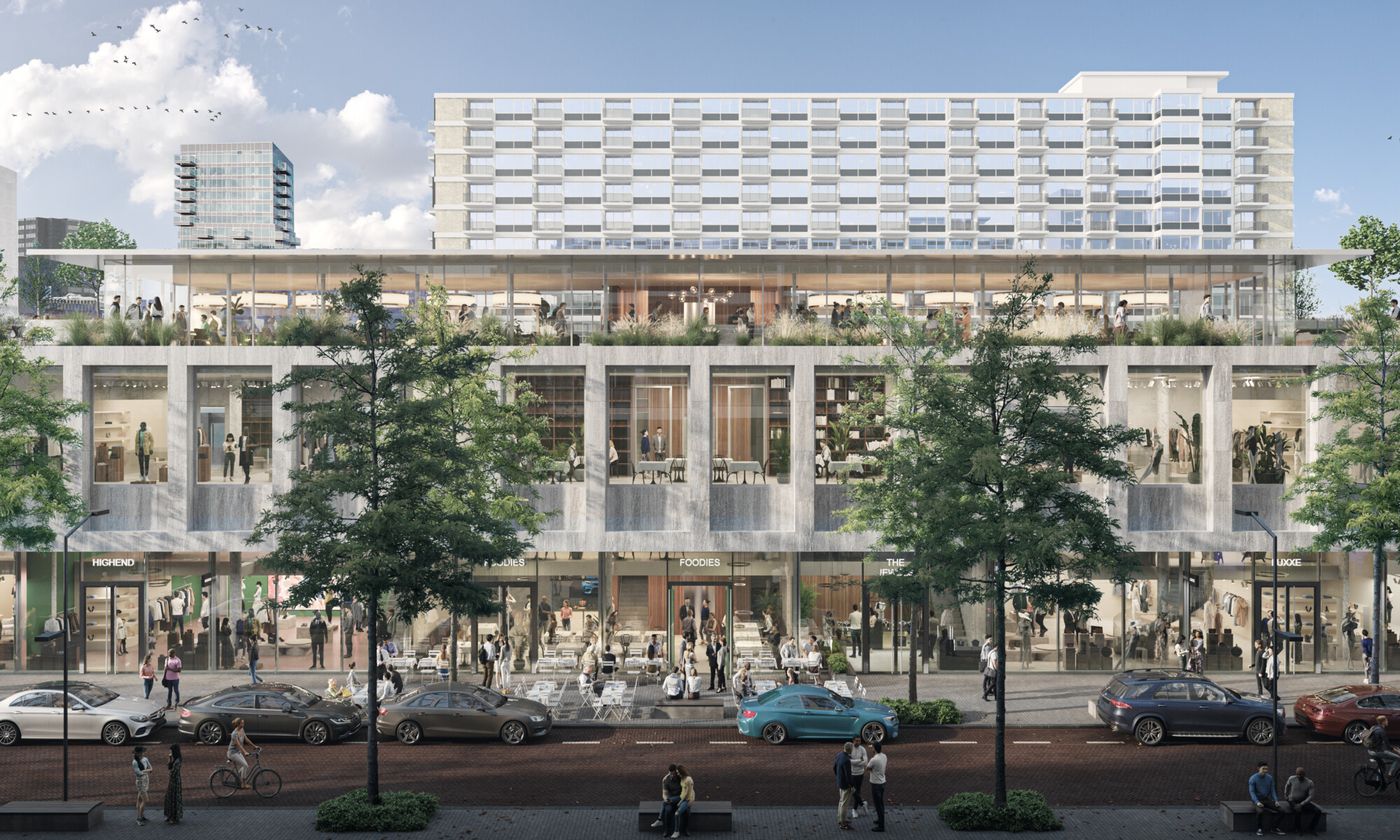 The Lumière district will include The Lobby, City House and Lumière Tower. In the heart of a Triple-A environment, it will become a fantastic area for Rotterdam residents and visitors. A place of international allure where living, working, shopping and experiencing go hand in hand.
The Lobby enriches the Lumière area
The construction of The Lobby started this year. A contemporary design by KAAN Architecten, which also designed Lumière Tower, was chosen for the redevelopment of Crystal House. Both in terms of volume and appearance, The Lobby will be in keeping with the heritage buildings on Kruiskade and will be a high-quality addition for residents and shoppers.

In answer to the question of what we can expect from the appearance of The Lobby, architect Vincent Panhuysen answered in his interview with Manhave: 'Very transparent with large windows and ample glass and, because it faces north, thank God we won't need sun blinds. As I said, The Lobby will have an open dialogue with the city, it should be about life and it should attract you to go inside. We also designed large windows at the back. The Lobby will challenge other stores to develop further.'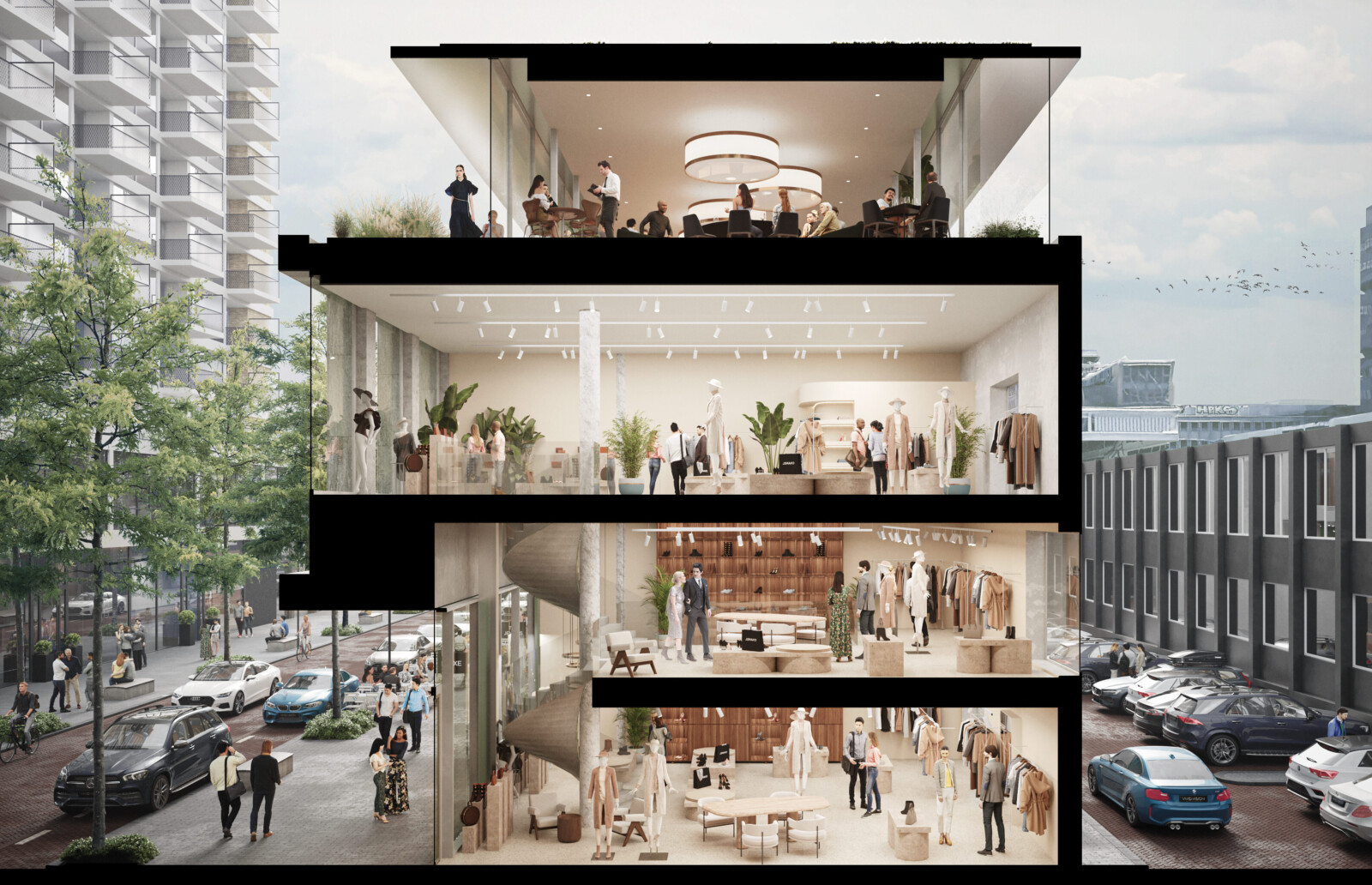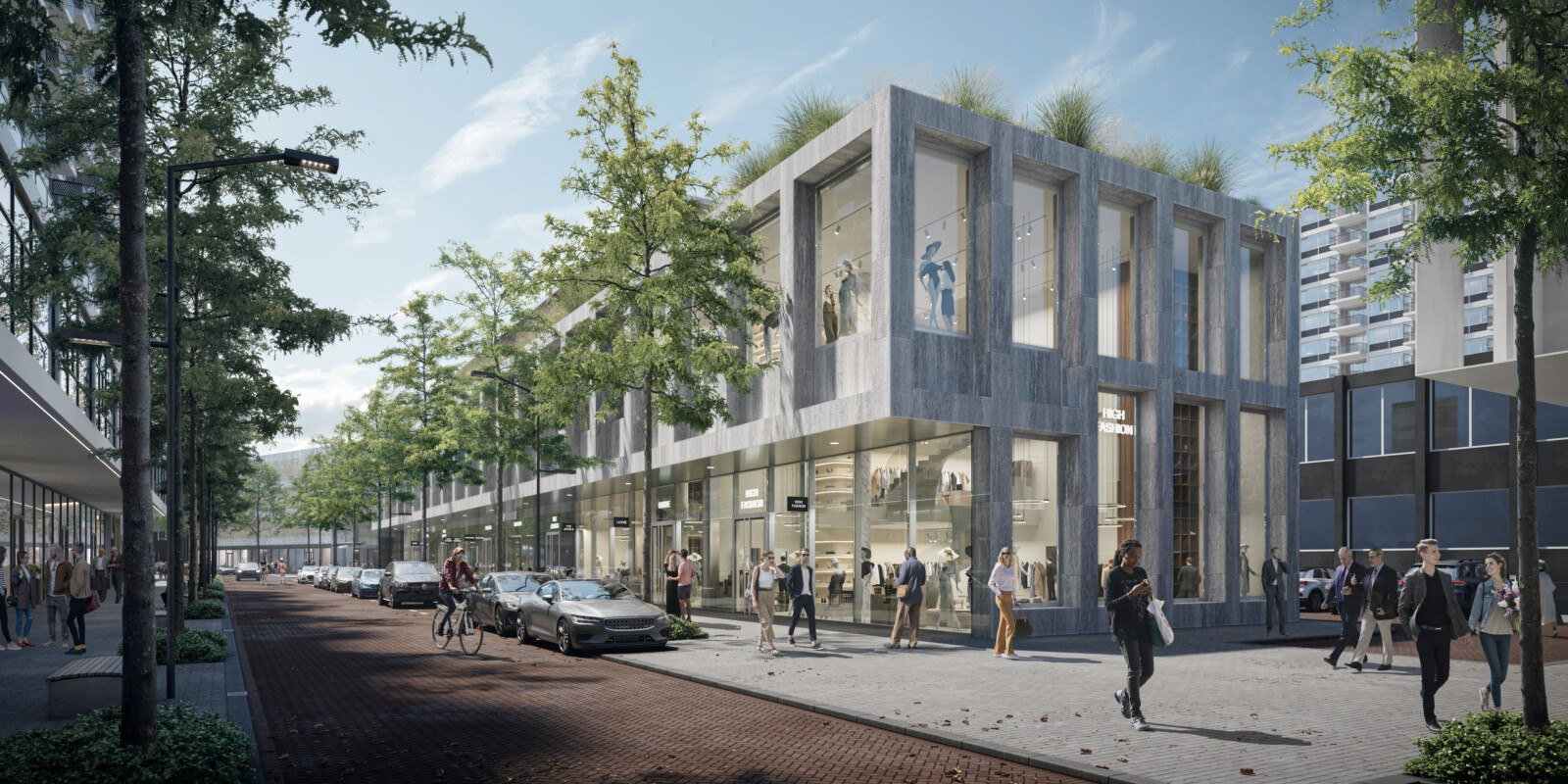 Luxury retail and high-quality restaurants
The Lobby will become the ideal place for high fashion brands to establish themselves. The openness of the ground floor and the large facade openings create a unique and intimate connection with the street. In addition to high-end retail, the building will also provide space for restaurants.
A green urban oasis on the roof
The big eyecatcher of this unique building will be the roof pavilion. Large glass sliding doors open onto the green roof garden, accessible to the restaurant's guests. A unique experience, thanks to the beautiful city views in combination with a green environment. A true urban oasis.