Lumièretower revealed at provada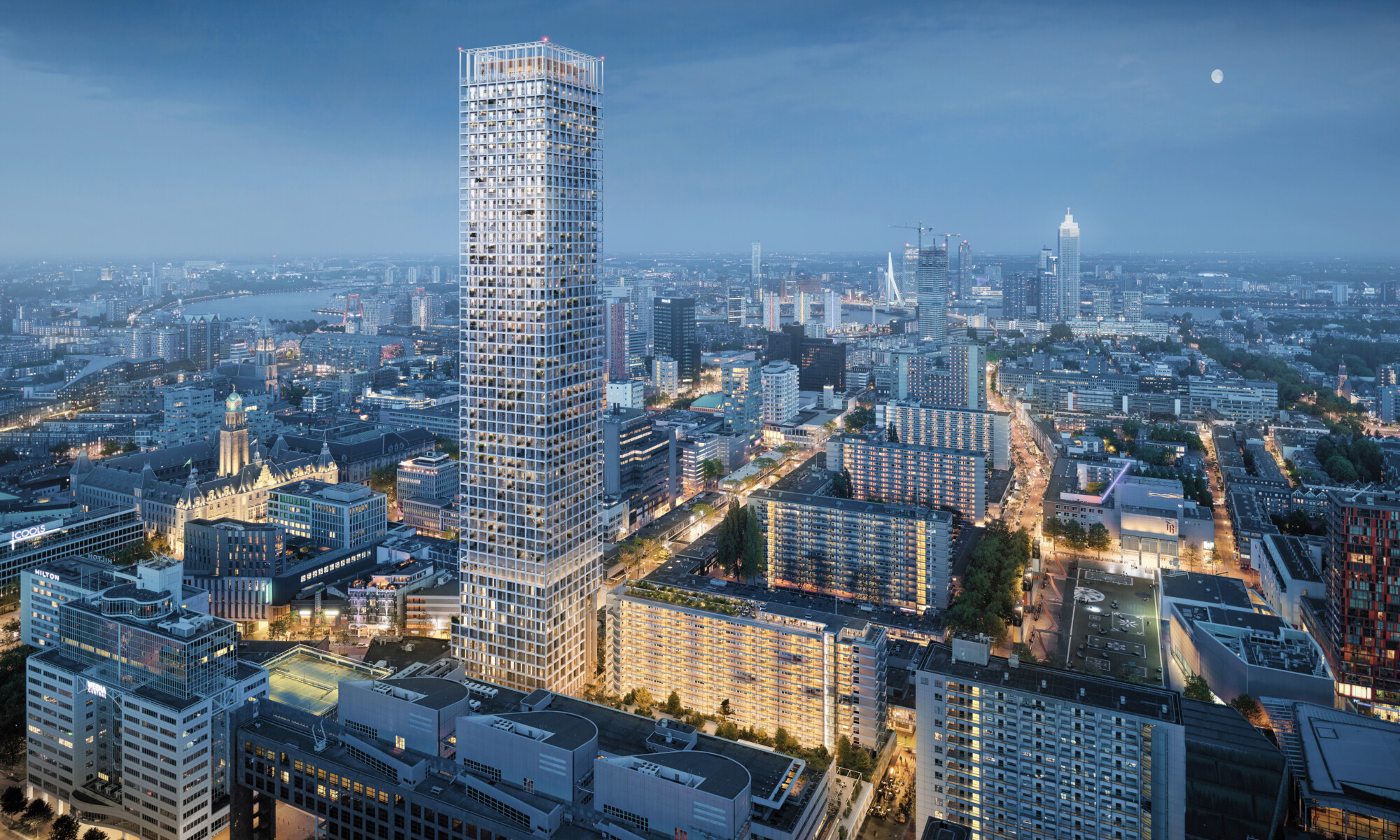 Lumièretower was proudly unveiled during PROVADA. This beacon of light and space was admired during the real estate fair in the form of a scale model. This was the official launch of the Manhave Vastgoed and VORM project.
Working on a vision
Manhave Vastgoed and VORM Holding have been working on this vision for three years now, in collaboration with KAAN Architecten, Pieters Bouwtechniek, DGMR, Lola Landscape Architects and AETEC. Finally more of the project could be shown; the model was unveiled during PROVADA and the Lumière website has also now gone live.
Of course, we raised a glass with all partners.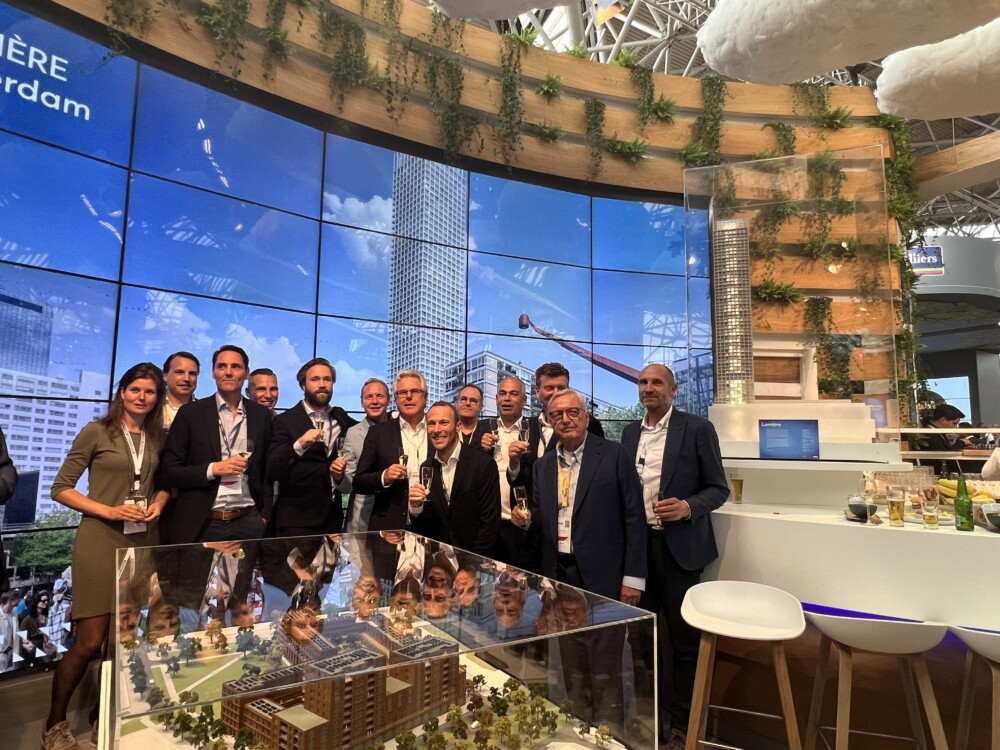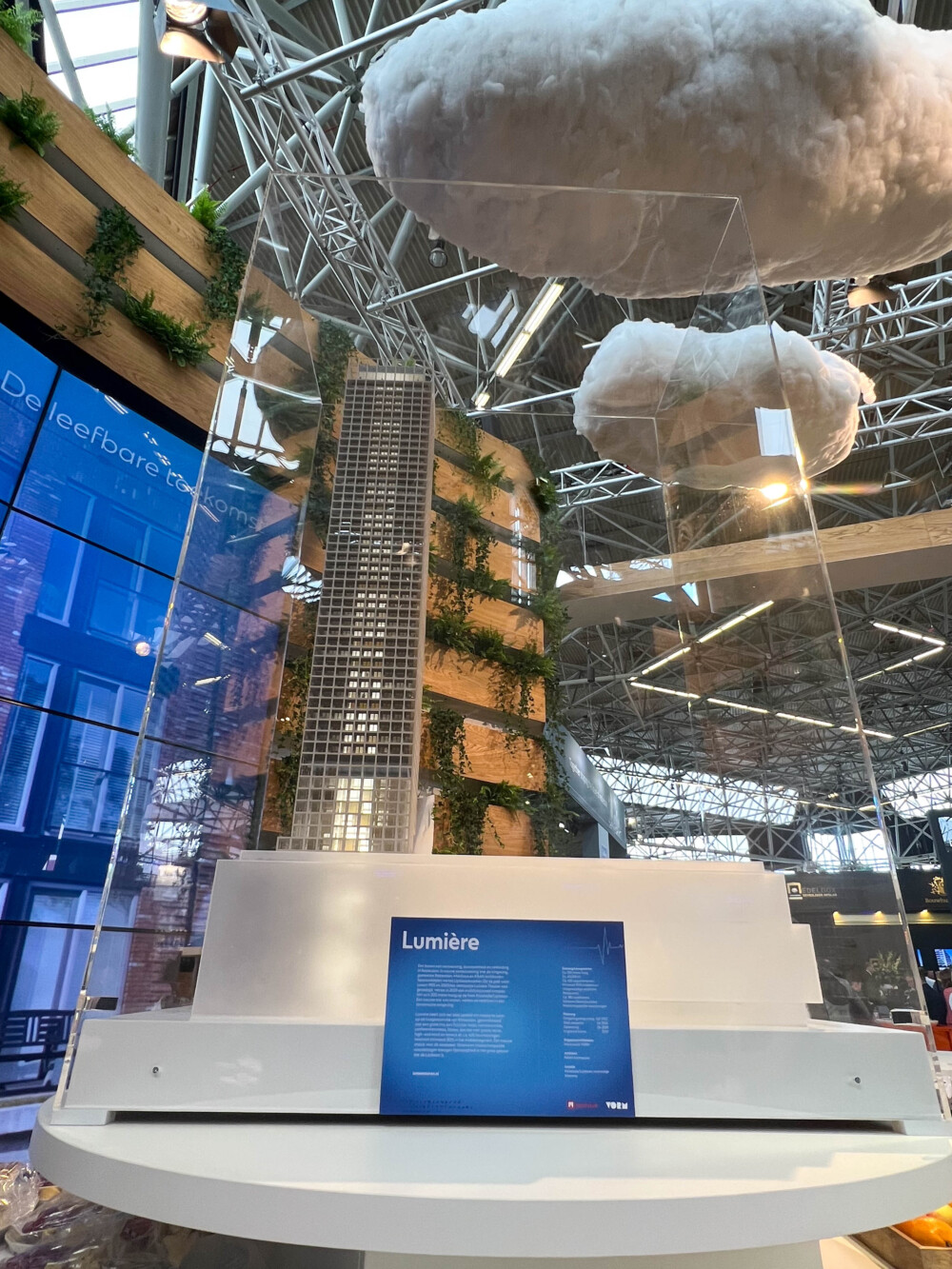 A new Rotterdam icon
Lumière is set to become a new icon of international allure for Rotterdam's city centre. A unique location; a seamless convergence of living, working, shopping and entertainment. Expect a feeling of ample light and space, green roof terraces, all-round balconies, a high-quality mix of facilities, an abundance of greenery and social interaction between residents and visitors.
You can read more about the residential tower's appearance in the interview with KAAN Architecten. 'On the one hand, Lumière is an abstract, metropolitan building, but at the base it becomes more and more refined. This creates beautiful terraces, patios and a large green passage of very generous proportions that offers access to the existing courtyard. The properties will have a lot of outdoor space and residents will be able to enjoy generous ceiling heights, which is rather unique in a high-rise project', stated Aldo Trim, managing architect at KAAN Architecten.
The first images of the design have been published on this website. View a selection below.