Recap of the information meeting Lumière Tower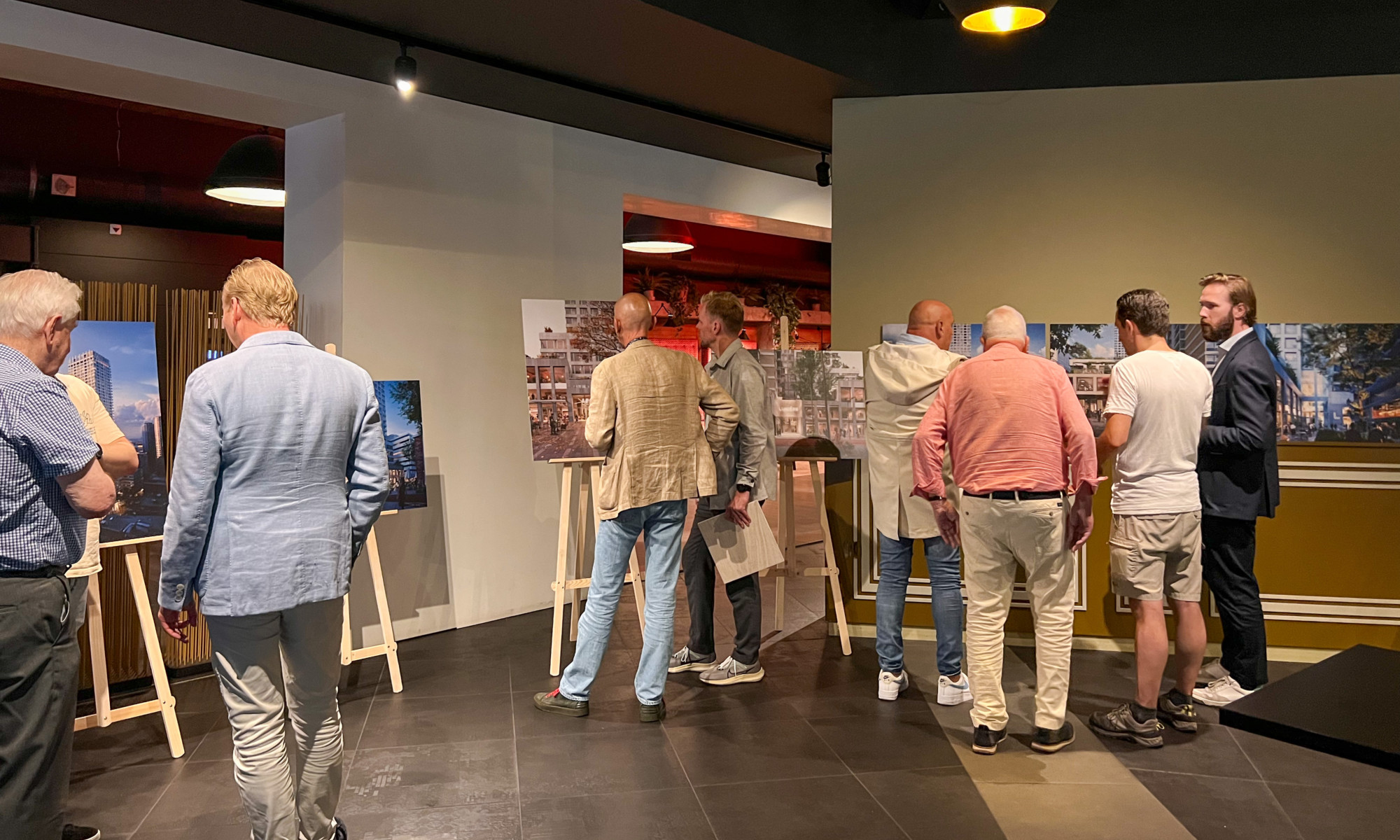 On Tuesday, September 12, the second information meeting for the Lumière Tower took place in the Theater Café of the Old Luxor Theater. Visitors received an update on the plans for the Lumière Tower.
Information market
As with the first information meeting, there was an information market to present the architect's design vision and the developers' plans, together with the launch of the updated website with updated information and images.

After an introduction by Steven Manhave from Manhave Vastgoed and Marc Vriens from VORM, in which they explained the new plans, there was enough room for an interactive question and answer session with the audience. Afterwards, visitors could view the renders by Vivid Vision and personally talk to the initiators of Manhave and VORM, as well as the architects of KAAN Architecten.

The municipality of Rotterdam was also present to answer questions about the zoning plan procedure, the public space around the building and other possible questions.
New design for the Lumière Tower
The Lumière Tower will now stand at a height of 155 meters, a departure from the earlier 200-meter design proposed in 2020. The renowned Rotterdam-based architectural firm KAAN has adapted the design to ensure optimal wind conditions in the immediate vicinity. The Lumière Tower is poised to play a pivotal role in revitalizing the heart of Rotterdam. It will feature approximately 265 rental apartments, a high-end hotel boasting around 150 rooms, office spaces, social amenities, upscale boutiques, and dining establishments.

Check out some renders of the new design below.
Lumière Tower Crown night view at 155 meters

© Vivid Vision, KAAN Architecten

Lumière Tower Lijnbaan entrance to the Atrium and The Lumière Passage

© Vivid Vision, KAAN Architecten

Lumière Passage Lijnbaan direction

© Vivid Vision, KAAN Architecten

Lumière Tower and Lumière Passage Kruiskade entrance